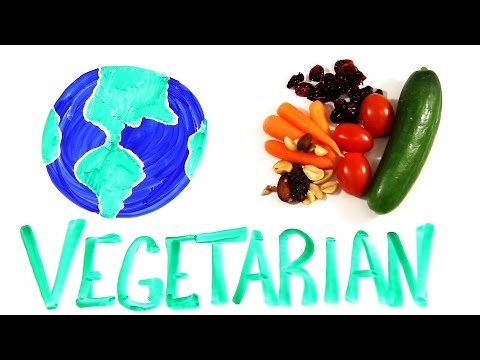 What if everyone became a vegetarian right now?
Recommended Book
Vegan Gingersnap Cookies Today we are making vegan & gluten-free gingersnap cookies! This video is a collab with Caitlin Shoemaker (who created another awesome cookie recipe). Video by: Liv B
Vegan Cranberry and Thyme Cheese Ball Video by: It Doesn't Taste Like Chicken
Recommended Book
Sexy Hollywood starlet Alicia Silverstone bares all in PETA's first-ever naked vegetarian testimonial public service announcement.
If you just can't stay away from pulled pork or juicy burgers– and who can blame you– here's some tips to cut down on your meat consumption. Your body, and the earth, will thank you.
To be a vegan or a vegetarian? In case you are thinking about trying either, here are the differences between the two. Buzz60's Natasha Abellard has the story.
Recommended Book